Best Portable Projector for Bright Rooms
How does it feel when you've spent hours nailing your presentation only to end up in a bright room where your slide show is absolutely invisible? – Pretty annoyed I guess? 
If you're struggling to find a small, portable projector that will work for bright rooms, then you're in luck. In this article, we'll be discussing the features, pros, and cons of some of the best portable projectors for bright rooms.
To help you choose the best portable projector, we've also added a buying guide at the end. So, let's not waste any more time and jump right into it.
You might be interested in: What you need to know before buying a video projector
Table of Content

Comparison Table
Here is a quick comparison of the top products we have listed in our article.
| | | | |
| --- | --- | --- | --- |
| Projector | Lumens | Resolution (pixels) | Projection Range (inches) |
| | 200 | 1920 x 1080 | 240 |
| | 150 | 854 x 480 | 120 |
| | 250 | 854 x 480 | 100 |
| | 200 | 1280 x 720 | 100 |
| | 200 | 1280 x 720 | 120 |
Top 5 Portable Projectors for Bright Rooms
Let's look at some of the best portable projectors in the market and the features they offer to users.
Up first on our list is the PIQO Projector with its compact and durable design. This portable projector delivers exceptional, cinema-quality colors with its 200 ANSI lumens of projection power. Moreover, it is also compatible with video formats up to 1080p HD, which is pleasantly surprising given the size of this projector.
PIQO can project clear HD images at up to 240 inches. If you're having a difficult time visualizing the size, just picture the biggest available commercial TV and double its size. Additionally, it also has Hi-Fi speakers that reach up to a wide range. You can now enjoy all your favorite movies in 240-inch HD glory and with great sound quality.
One-touch is all it takes. The intuitive and touch-sensitive screen allows you to select and drag your media options with ease. Whatever device you use, be it Windows, Android, or iOS, this projector can instantaneously connect to all. It supports USB, HDMI, Bluetooth, AirPlay, Screen Mirroring, and even has headphone jacks.
Don't have access to the internet while traveling? Worry no more. This projector comes with a built-in 16GB memory. This means you can download your favorite movies and videos from Netflix, YouTube, or any other streaming app for offline viewing.
Further, it gives you 50 hours of music playback and 5 hours of video playtime. If you want a Toy Story marathon with your friends, this projector will last through the whole 4.5 hours of the trilogy. If you feel it's running low on battery power, just plug it in for a quick recharge. 15 minutes of charging can last around an hour of video play.
Available with a 100% money-back guarantee and an easy 30-day return and refund policy, this portable projector is the best of the best in the market.
Pros:
Compact, pocket-sized

Light-weight

Portable

Long battery life

Universal compatibility

Touch control

Huge display

Great resolution

Hi-Fi speakers

Internal storage
Con:
Battery lasts only 5 hours
Next, up on our list is the compact and light pocket-sized Asus ZenBeam E1. Despite its size, the E1 can project up to 120 inches with a projection power of 150 ANSI lumens. Its 6000mAh battery gives you around 5 hours of projection time. This little projector can also be double in as a power bank for your mobile phone.
The E1 can also project content from various devices such as your mobile phones, media streamers, and even gaming consoles via HDMI/MHL ports. Given the small size of this projector, you can easily carry it around with you.
However, when in comparison to its rivals, the E1 falls short when it comes to resolution and maximum brightness. With WVGA, 854 x 480 resolution, the projected images might appear washed out when used in brighter rooms. But if you don't mind compromising on the resolution, the E1 still offers versatile features, elegant design and is quite easy to set-up.
Pros:
Portable

Light-weight

Pocket-size

Easy to set-up

Elegant design
Cons:
Low resolution

Low light output
The ViewSonic M1 is a portable LED projector that offers versatility for its users. With a maximum display range of 100 inches and a projection power of 250 ANSI lumens, the M1 can provide a decent screening experience even for bright rooms. 
The battery can withstand 6 hours of projection depending on your usage. It also has a built-in 16 GB memory, which allows you to store music and videos onto the projector.
You can hook up to this projector via HDMI, SD Card, or USB-C cable. One feature which is unique to this particular projector is its 360-degree projection thanks to the smart stand it comes with. This gives you the freedom to place your projector in whatever position and angle you want.
It also has a built-in safety auto-off. If something comes too close to the projector lens, the projector automatically shuts off. For instance, if your children or pets wander too close to the projector, it will automatically shut off, protecting their eyes from direct light exposure.
On the other hand, this feature can also be a little annoying because if you accidentally come to close the projector, it will shut down. You'll have to go through the whole process again to restart it.
Another downside of this projector is the low-resolution quality. The 854 x 480 pixels of this projector offer image quality that isn't too great. However, if you don't mind the resolution, the M1 still has a lot to offer.
Pros:
Portable

Light-weight

360-degree projection

Internal storage
Cons:
Low resolution

Automatic shut-off can be annoying at times
The cutting edge DLP technology of the Anker Nebula Capsule II offers a decent resolution of 1280 x 720 pixels with a projector power of 200 ANSI lumens up to an image size of 100 inches. It comes with an impressive 8-watt built-in audio system that reproduces every sound with clarity.
The Nebula Capsule II comes with Chromecast capabilities that allow you to access a wide range of online apps, including YouTube and Hulu. Furthermore, you can connect to this projector via physical connections, like HDMI or USB, or you can connect wirelessly through WiFi, Bluetooth, and Chromecast.
However, in comparison to most products on this list, the Nebula Capsule II has rather short battery life. It allows for only 2.5 hours of video projection. So, if you intend to use it for a longer time, this might be a little frustrating.
Pros:
Durable

Portable

Easy to use

Great speakers

Universal connectivity

Decent resolution
Cons:
Short battery life

A little too dependent on WiFi
The ZTE Spro 2 comes with a 5-inch touch screen display that makes it simple to use. The DLD technology allows the Spro II to project a decent resolution of 1280 x 720 pixels at 200 ANSI lumens up to screen size of 120 inches.
You can connect directly to this projector through an HDMI cable or a USB. It also allows for wireless connectivity via WiFi and Bluetooth. It also comes with an internal storage of 16 GB. So, you can download videos, movies, and music to enjoy even when you don't have access to WiFi.
Navigating through the app store on the projector can also be a little confusing initially.
While the Spro II comes with built-in Dual JBL speakers, the quality of the audio is not that great. If good audio is a requirement for you, we suggest considering some of the other products on this list. But if audio isn't an issue for you, this projector is a decent option.
Pros:
Portable

Can run while charging

Touch Screen

Internal storage

Universal connectivity
Cons:
Bad sound quality

Confusing app store
Buying Guide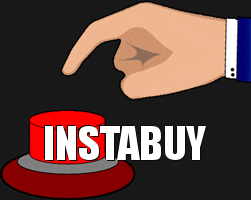 Knowing the best products in the market is important, but alongside this, you should also be aware of the general features and uses of portable projectors before going to purchase it. Let us walk you through all the nitty-gritty details of portable projectors.
Types of Projectors
One of the most important things to consider when buying a projector is the type of projector you prefer. There are three main types of projectors:
All the rage in older times, CRT projectors utilized three different tubes, one for each primary color. However, nowadays, the use of CRT projectors has declined. They have become uncommon because of their large size and low light output. Moreover, the need to constantly converge and align the images projected by the tubes have made CRT projectors quite a hassle to use.
Liquid Crystal Display (LCD)
LCD projectors use transmissive technology to display images and videos. It uses polarized mirrors to pass and reflect certain colors of light. The LCD projector uses a standard lamp as its light source. The light source passes through three different colored liquid crystal panels. Some colors pass through the panels, while others are reflected to create an image.
Not only are these projectors cost-effective, but they have great color reproduction. LCD projectors are quite popular and can be found almost everywhere, from business meetings to academic seminars. These projectors provide users with higher lumen without taking up much energy. Furthermore, it displays sharp images and doesn't waver.
Digital Light Processing (DLP)
DLP projectors use digital light processing technology. That means they use micro-mirrors to project images on a large screen.
These projectors are either one-chip or three-chip. Each chip has millions of mirrors that reflect light a thousand times per second. One-chip projectors produce more than 16 million colors. Three-chip projectors, on the other hand, can produce around 35 trillion colors. Thanks to this technology, the images projected are more natural and life-like.
Compared to LCD projectors, DLP projectors produce a more fluid and crisp image. Furthermore, they are not only more reliable, portable, and lighter in weight, but they are also cheaper.
Applications of a Projector
Some people might think projectors aren't as useful in this day and age. However, they have quite a lot of significance in our lives. Let's look at some of the major applications of projectors.
Visualization of various concepts and topics can make learning easier for students. From high-scale academic lectures to small in-class presentations, projectors can be quite useful.
Various multinational companies and enterprises use projectors for meetings, conferences, and presentations. Construction companies use them for visualizing their building models. Portable projectors also make life easier for business people who have to travel and make presentations on the go.
In the mood for a movie night, but don't feel like going out to the movie theatre? Well, with a good projector, you can have the full theatre experience right in the comforts of your own home. It's also a great way for the family to gather together and just have a good time.
How to Choose the Best Portable Projector For Bright Rooms?
There are quite a few things you need to take into consideration when looking for a projector. You've probably heard this a million times, but your budget and purpose should be at the top of your projector checklist.
Following closely behind should be your preferences, this means the various features you want your projector to include. Let's take a closer look at some of the things that will help you choose the best portable projector for bright rooms.
Size and Portability
There is some confusion surrounding the size categories of small projectors. Allow us to clear up this confusion. Generally, small projectors fall into two categories: palm-top and pico. Palm-top projectors, also known as pocket projectors, are a little more than 2.5 x 5 x 5 inches in size.
This shows that these projectors are a bit big for your pockets. On the other hand, pico projectors are similar in weight and size to cell phones and can fit into your pockets quite easily.
The portability of a projector is also enhanced by the features it offers. For instance, some portable projectors can directly read from USB sticks or can connect directly to your phone. This way, you won't have to lug your laptop around with you everywhere.
Resolution
The resolution of a projector refers to the number of pixels in the projector's display chip that make up an image. For example, if a projector has 800 x 600 pixels, this means, the picture comprises of 800 columns by 600 rows of pixels. So a total of 480,000 (600x800) pixels making up the whole image. A greater number of pixels means a sharper image with a higher resolution.
Unfortunately, with most pico and palm-top projectors, you don't have the luxury to pick a high-resolution projector. However, the PIQO Projector is an exception, so if you want a portable projector with a high resolution, you should really consider this projector.
For good image quality, we suggest you compare the projector's native resolution to the resolution you use more often with your other devices. It will help you figure out your requirements.
Projector Brightness
Generally, for projectors, brighter isn't always better. But for smaller projectors, you can throw this rule out the window. For small projectors, brighter is better. No amount of light is too much for such projectors. Brightness is generally measured in American National Standards Institute (ANSI) lumens.
For pico projectors, the level of brightness starts from around 10 lumens. This is usually bright enough to project in a dark room for an extended viewing at approximately 24 inches diagonal size.
For palm-tops, the level of brightness ranges from under 100 lumens up to 200 lumens. The lower range of brightness is good for projecting at least 40-inches diagonal image in a room with dim lighting. On the other hand, the higher range of level of brightness is enough to project at least 70-inches diagonal image, even in a room that has some ambient light.
Room Brightness
While the projector brightness ratings are key, room brightness can also impact the results you get. No matter the brightness of your projector, the darker the room is, the better the results are. This, of course, isn't always in your control. If there is a lot of natural light entering your room and you have no way of blocking it out, we suggest you invest in a brighter projector. In such cases, the PIQO Projector, given its resolution and brightness ratings, would be a great option.
Specifications and Preferences
As mentioned earlier, your preferences are very important to take into account. If you need to project more detailed images, a brighter projector with a high resolution would fulfill your requirements better.
Technology
With smart products everywhere, like an ultrasonic vegetable cleaner, technology is the must to look into before buying any product. Most projectors nowadays use either DLP or LCD technologies.
Both types offer good results. DLP projectors are considered better for video applications as they provide a softer and smoother image. On the other hand, LCD projectors are preferred for data or computer applications as they offer sharper and brighter images.
Smaller projectors usually use DLP technology. While it does offer a softer image, the projected image can suffer from a rainbow effect. This can be annoying for people who are sensitive to the effect. 
Contrast Ratio
The contrast ratio refers to the black and white ratio of the projector. A larger contrast ratio allows the projector to reproduce subtle details. However, given the low brightness level of most pico and palm-top projectors, the contrast ratio isn't very relevant for smaller projectors.
Inputs and Outputs
You need to check beforehand to see if the projector of your choice is compatible with the specific equipment you want to use it with. For instance, if you intend on using the projector with multiple devices, it is best if you select one with dual input. This will save you from having to constantly switch from one input source to the other.
Most pico and palm-top projectors have an SVGA or analog connector for computers and a composite connector for video signals. So, be sure to match up the connectivity ports on your devices with the ones on the projector you wish to buy.
Warranty
This usually goes without saying but looking into the warranty of the product you want to purchase is important. Different manufacturers have different warranty policies. So, be sure you know the level of warranty your manufacturer provides in case your unit develops any issues.
Audio Capabilities
Audio in smaller projectors can range from non-existent to a surprisingly decent level. If you prefer having audio with your video projections, we suggest looking for a projector that has good audio capability.
An alternate option could be to use a separate sound system, but that adds extra baggage and defeats the purpose of getting a light, compact, and portable projector. Along with the other features, the Hi-Fi speakers on the PIQO Projector make it a good option for screening with audio.
Projector Maintenance
The good news is that projectors don't require a lot of maintenance. Just a little care can make your projector last long. We have a couple of tips for projector maintenance, just follow through with these tips to ensure the best performance from your projector:
Cleaning the Projector - It's as simple as that, just make sure to keep your projector clean so that it can provide you with the best results. You can use a can of compressed air or cleaning paper to wipe away any dirt or dust that has settled on the lens of the projector.

Be sure to also clean the exterior of the projector with cleaning paper. Before cleaning, remember to switch off and unplug the projector as a safety precaution.

Use soft brushes or a hand vacuum to clean the exterior vents.

Try not to remove any exterior parts or to open the projector's casing, as it can not only damage the product but can also serve as a safety hazard.
Safety Tips for Using a Projector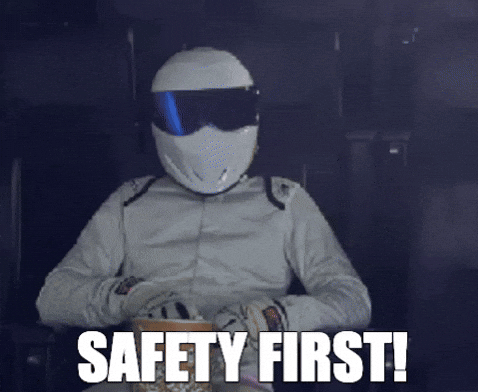 We highly recommend you follow these safety directions while setting up your projector:
Do not put the projector on an unstable surface. It is also best if you don't tilt the projector.

Avoid directing looking into the lens while the projector is switched on. The beam from the projector might damage your eyesight.

Get a professional to mount the unit onto the ceiling. Do not use any lubricants when mounting your projector to the ceiling.

Make sure there is room for proper ventilation. Do not place in cramped places as your unit might overheat.

Do not use water, heat, or high voltage wires near the projector as it can be very dangerous.

Read thoroughly through the guidelines that come with your projector. Use only the suggested power source, using alternates might damage your unit.

Do not plug in the projector with wet hands.

Conclusion
Given that most portable projectors have a low brightness level, it is difficult finding one that works in bright rooms. By now, however, you should have a few options in mind. If not, then at least, you should know which features and characteristics to look for when looking for a portable projector for bright rooms.
As we've mentioned earlier, just keep your preferences in mind, and you'll be able to find a portable projector that's the best fit for your pocket.
---