Top 5 Movie Projectors for Your Netflix session in 2021
Gone are those days when TV shows were for televisions and movies were for movie theatres only.  
Do you know you can set up a home cinema and enjoy a jaw-dropping Netflix session from the comfort of your home? - Thanks to technology, you can sit back, and uh, watch your favorite movies on Netflix using a projector!
No doubt, TVs with a large screen can be a sight to behold, but a movie projector has multiple advantages, including huge images, portability, customizable screen size, eye comfort, and more. 
Read on to check out the review and comparison of the top 5 tv projectors for your Netflix session:

TABLE OF CONTENTS:
A Quick Comparison Table for the Best TV Projectors
| | | | | |
| --- | --- | --- | --- | --- |
| Product | Projection Technology | Resolution | Brightness | Special Features |
|   | DLP | 1920 x 1080p | 200 lumens | Long-life LED light, Hi-Fi speakers, 16GB built-in memory, S905 64 bit quad-core Cortex-A53 CPU, and compatible with over 2 million apps and games. |
|   | DLP | 1280 x 720 | 200 ANSI lumen | Chromecast, Full-size HDMI input, USB Type-A input, 1/4 inch aux output, Google Assistant, USB Type-C power delivery, and Wi-Fi |
|   | LCD | 1920 x 1080p | 1800 lumens | Upgraded LED Lighting, Noise suppression, and heat dispersion cooling system |
|   | LCD | 1080p | 220 ANSI lm | Android 6.0 System, WiFi & Bluetooth, and Mini Smart Video Beam |
|   | DLP | 800 x 480p | 50-100 ANSI lumens | Dual built-in stereo speakers, extensive connectivity, and a 360° rotation tripod |
Review of the Top 5 Movie Projectors
You might be wondering why PIQO is our best pick for your Netflix marathon, that's because it has quite a number of exciting features that come with it.

PIQO is a pocket-sized powerful HD projector that offers a display resolution of 1920 x 1080 pixels and a luminosity of 200 lumens giving it incredible picture brightness. With this level of luminosity, you can enjoy an HD viewing experience in stunning clarity during your Netflix session. We can say that PIQO is twice as bright as similar projectors in its class.

This portable DLP projector is also characterized by its in-built Hi-Fi speaker, which makes it easy to use without connecting any external speakers to enhance its audio system. The compatibility of PIQO with different wireless external devices such as smartphones, laptops, and desktop computers is a top-notch idea. The android 7.0 nougat android version allows you to have access to over a million apps on the Google Play store. Do you now see why we picked PIQO as the best overall?
What we like about the PIQO projector
Google play compatibility
It enables a wireless connection; Bluetooth and Wi-Fi connectivity
PIQO is portable and easy to take anywhere
It can generate up to 240" image projection
It also comes with a long-lasting battery that runs 50 hours of music and 5 hours of video play
What we don't like about the PIQO projector
Looking for something you could carry anywhere in your pocket? Nebula Capsule II Smart Mini Palm-sized Projector might just be the perfect fit for you; great for travels and easy moving around!  You might absolutely fall in love with the design as it comes in the shape of a Soda can. The dimension is 5.9 x 3.2 x 3.2 inches, and it weighs 1.8 pounds.
Another interesting feature about this product is that it runs on an 8-Watt sound system, which is not so common among similar projectors. One big plus for this portable movie projector is the variety of ways you can use or connect with it.  In case you are a music geek like me, you can play music all day long as Capsule II also works as a Bluetooth speaker.
What we like about Capsule II
Extended Playtime
Voice-Activation
Universal Connectivity
Chromecast Compatibility
Doubles as a Bluetooth Speaker
What we don't like about Capsule II
No 3D function
No quick access setting option 
VANKYO LEISURE 3 Mini Projector

 

-

Best Budget Pick
I guess you've been searching for that projector which gives a crisp image quality without spending so much, right? Well, you got it! 
Like I always say, low budget does not necessarily mean low quality. Vankyo Leisure 3 is a superb low-cost projector that offers you an incredible visual experience. Leisure 3 offers you a variety of multimedia uses such as gaming, TV series, Photo Album show, and more. The movie projector features a brightness level 60 percent brighter than the ordinary projector.
Leisure 3 offers a visual size of 32" to 170" with a possible projection distance of 4.9ft to about 16.4ft, although the recommended viewing distance shouldn't be more than 6.5ft. For a plus, this movie projector comes with a cooling system that helps to disperse heat as a result of a long-term use or inappropriately ventilated space. Also, the projector comes equipped with a surprising brightness quality of 1800 lumens. What more could you ask for?
What we like about Leisure 3
Great image quality
Built-in speakers
Offers fan noise suppression system
It is quite easy to set up
What we don't like about Leisure 3
Reported remote failure
Does not natively support Dolby sound
ERISAN Movie Projector 

- 

Best Android Projector
Looking for a "cut-cable" projector? ERISAN Projector might just be what you're looking for. This movie projector really stands out for bright and cinematic viewing experience, looking at the several options in the market today. ERISAN might be an excellent choice for a good Netflix session as it is primarily intended for home use. Its Android 6.0 operating system makes it easy to navigate through running apps without external connections.
Also, the movie projector supports connection with BluRay DVD Player, Roku Stick, Fire Stick, Game Consoles (PlayStation, Xbox, Wii), USB Drive, PC/Laptop, and Cable Box/DVD Player. In addition, the projector is designed to project images of 34 to 180 inches at a spot distance of 3.5ft to 16ft.
What we like about ERISAN
Google Play Compatibility
Easy keystone correction
Sharp image quality
What we don't like about ERISAN
It has only a single adjustable levelling leg
APEMAN Projector Mini Portable Projector

 

– 

Alternative Pick
Speaking of a stylish and easy-to-use mini projector, Apeman brings you a versatile visual experience both indoor and outdoor. This movie projector supports a video input of 1080p even though its native resolution is 854 x 480p. The resolution might sound a little disappointing, but it's not all that bad as it's a little bit above the resolution of DVD.
To get the best experience out of this mini projector, you might have to find a good screen or a white wall for the projection to avoid blurriness. Also, you should bear in mind that the throw ratio is 1:1, that is, you would need to position the projector 100″ back from the screen to achieve a 100″ diagonal projection size. Also, its compactness allows you to place it just anywhere close to the screen.
What we like about Apeman Projector
It can widely connect to your smartphone, tablet, laptop, and more
It has a built-in battery and a long-lasting lamp life
Super low noise
Compact and lightweight
What we don't like about Apeman Projector
No Bluetooth connectivity
Basic Things to Look Out For When Getting a Netflix Projector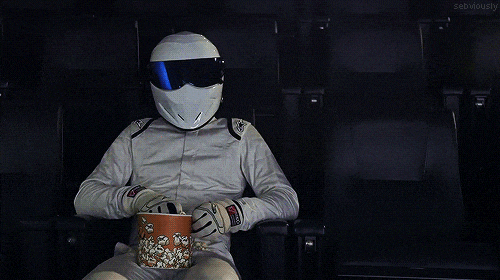 Resolution
This feature is important, depending on the intended use. The resolution of a projector simply tells you how clear and detailed the projection will be. The standard resolution for a high-definition projector is 1920×1080, or 1080p resolution. It is also known as Full Definition. This is what you can get from a movie projector such as PIQO.
Brightness
We must tell you that the resolution is not only what matters but also the brightness. The brightness of a projector is measured in lumens, and you might want to opt for an adjustable brightness depending on what you want to use the projector for.
Compatibility
Compatibility is also something to put a check on. Just imagine how painful it can be to purchase a projector that is not compatible with your external devices such as DVD, PlayStation, Xbox, and more.
Ease of Use
This might be a little tricky as it varies, and might be peculiar to a particular brand. We suggest you get one that won't require much time setting up like the PIQO movie projector.
Other Accessories.
Check for accessories that are needed in setting up to avoid extra expenses.
Reasons to Consider Getting a Movie Projector For Netflix.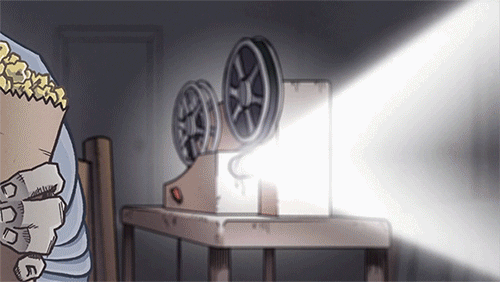 Of course, you might have been asking yourself why you need a projector. Here's a list of benefits you might find interesting about the smart idea of using a good quality movie projector for your Netflix session:
Perhaps you don't know how disturbing it can be using a low picture quality device to watch a movie- but trust me, it's a situation you will not want to find yourself. A projector is a good choice for high definition display quality. Movie projectors offer an impressive picture quality, which is as a result of the high resolution that comes with a projector.
If you are the kind of person that will probably love to have a massive display, which could be awesome when having a night out with friends, then you might need a projector. Movie projectors help you get the largest possible image size for your Netflix session without losing its quality. The smallest image size can also be generated as a projector offers an adjustable size feature. This could be an inexpensive substitute for a traditional TV display.
Having a projector could be a tool for good space management. A TV can take up a large amount of space, especially when it is not in use. You can decide to use a projector instead. This affords you the luxury of space if you don't want your room to be unnecessarily clumsy.
The ease of installation varies depending on the projector you pick. Most projectors such as the PIQO are light-weighted, making it very easy to hang somewhere or place on a little table just in front of the screen or wall to be used. And you might also need to make some picture adjustments to fine-tune the image production on the screen.
Of course, projectors have their price range- from cheap to expensive depending on the factors or features of performance- but it is more cost-effective as compared to setting up a television set and the expenses that come with it. You will definitely find projectors that are way cheaper than the regular TV box


Final Thoughts
It is important to know that a big part of your decision to choose a Netflix movie projector depends on what you intend to do with it.
As discussed in this article, the best movie projector can be used as a substitute for your TV screen. However, there are a lot of factors to consider in getting the perfect one for yourself. That's why we have picked out the top ones to opt for so you can have an excellent visual experience!
---